This edition of International People Moves details the appointments at three insurers: FM Global, Beazley and Rokstone.
A summary of these new hires follows here.
FM Global promotes Johnson and Dempsey to senior EMEA positions
Commercial property insurer Global FM completed two high profile moves in the Europe, Middle East & Africa (EMEA) region – Philippe johnson and Christopher M. Dempsey.
Johnson, senior vice president of FM Global, division manager EMEA and a 25-year veteran of the company, has been promoted and appointed the company's senior director of learning, a new global role based in London, in UK.
He will be responsible for leading the development of the FM Global Academy, which is expanding globally its focus of providing a range of in-person and on-demand learning programs to meet the business and development needs of customers and employees. of the insurer.
Since joining FM Global in 1995 as a consulting engineer, Johnson has held a variety of leadership roles spanning customer service, engineering, business process improvement and operations. Prior to that, Johnson worked on the design of nuclear power plants and held project management positions in large infrastructure projects across Europe. He holds a bachelor's degree in civil engineering from the University of Newcastle-upon-Tyne, UK, and has completed postgraduate studies at the Luxembourg School of Business.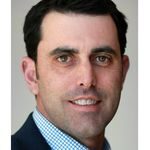 Dempsey, senior vice president of operations, Chicago chief operating officer, who worked for the company for two decades, will assume Johnson's role as senior vice president, division manager EMEA. Dempsey will be based in Luxembourg and will be responsible for operations and strategic direction across the EMEA region, including underwriting, customer service and engineering.
He joined FM Global in 2001 as a customer service consultant before becoming a senior consulting engineer, then taking on various engineering and underwriting management roles with increasing responsibilities, including a role of branch manager of operations at Boston.
He holds a Bachelor of Science in Fire and Safety Engineering from Eastern Kentucky University in the United States.
***
Beazley appoints Wilson of Hiscox as head of Open Market – London
Beazley named Simon wilson as Head of Open Market for UK and Rest of the World (RoW). A seasoned and successful underwriter in Primary and Direct Surplus (D&F) products, Wilson will join Beazley in mid-January and be based at its London headquarters.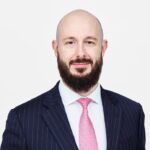 Wilson comes to Beazley from Hiscox, where he has underwritten a large primary and surplus portfolio, spanning global territories such as real estate, mining, power generation and downstream energy. Previously, he was a Senior Technical Underwriter – Direct and Voluntary Ownership at CNA Hardy, where he managed a global portfolio encompassing core businesses and stopgaps as an established and respected market leader within Lloyd's.
Wilson's role will be to lead and manage the Open Market – UK / RoW teams, underwrite open market accounts within the real estate team and provide expert information on market issues. (Beazley's free market activity is its real estate business).
"Simon is an experienced Lloyd's-based underwriter with deep expertise and technical knowledge in primary and surplus D&F products," commented Richard Montminy, Ownership Group Head at Beazley. "His appointment demonstrates our continued investment in the free market space, and we look forward to working with him to find progressive solutions to increasingly complex market demands. "
***
MGA Rokstone hires Pickard as D&F real estate underwriter
Rokstone, the international specialist re / insurance group MGA, part of the Aventum group, has announced the appointment of Jack pickard as a senior real estate underwriter.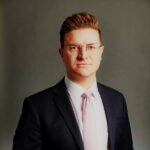 Pickard joins Rokstone as he expects to reach US $ 200 million from GWP in his direct and discretionary (D&F) real estate portfolio alone, after experiencing huge organic growth. Overall, Rokstone predicts he will write around US $ 750 million GWP across all lines this year.
Pickard joins the company from Geo Specialty, where he was a real estate underwriter for five years. Prior to that, he spent six years with The Channel Syndicate where he was an international real estate insurer. He maintains excellent, long-standing relationships with brokers and major capacity providers and has particular expertise in the Australian and Canadian direct and discretionary real estate (D&F) markets.
London specialist MGA Rokstone has offices in the UK, Europe, USA, Asia, Africa and the Middle East. Rokstone currently underwrites US $ 600 million GWP in several specialty areas including marine, aviation, terrorism and political violence, D&F ownership, treaty ownership, construction and engineering, extended warranty and liability.
The subjects
London real estate